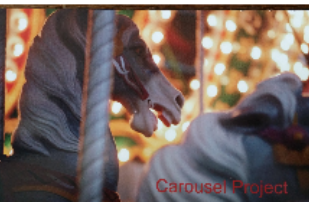 Carousel Project LLC is an organization that thinks outside the box of traditional treatment modalities. We are family-focused, truth-driven, holistic aware, relationally enriched, and follow high moral and ethical standards.
Our objectives are to collaborate within the systems of care for the enhancement of existing programs.
T
o model family health through building positive boundaries, nurture, trust, attachment & attunement within the family structure.
To encourage and equip parents through supportive services for FAMILY preservation.
Promote choices that encourage strong emotional, mental, spiritual, and moral character through lifestyle practices and disciplines.
We aspire to set a standard of excellence that not only makes a difference but IS the difference.
Mrs. Kaylene has been in business since June 2006 in Lancaster, Pennsylvania working with foster/adoptive parents and their traumatized children. She has also worked as a trauma counselor as a contracted professional in the state of Georgia with the Georgia State Child Protective Agency. Mrs. Kaylene started a children's home in January 1988 where she also received a commendation from the White House for her pioneering work with AIDS children and their families.