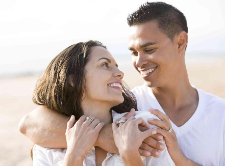 Community Care and Counseling
Carousel Project LLC provides personal coaching/counseling services: For children and families who are facing a crisis, trauma, or disaster experience; community care agencies, schools, faith-based communities, or government entities; Relationship enrichment with couples involved in the foster and adoptive care communities; and educational conferences surrounding crisis, trauma and disaster care.
Parent/Family Counseling
Trauma-Informed
Attachment-Based
Evidenced- Based
Prepre & Enrich
Couples Coaching/Counseling
Community Care & Counseling

Groups
Education

Workshops/Conferences
Please accept this letter as an expressed recommendation for Kaylene Henderson. I had the privilege of being Kaylene's instructor for the Issues and Trends in Community Counseling course at Liberty University during the summer of 2019.
Kaylene's work is extraordinary. She delves into research, challenges herself (an others) to consider varying perspectives on counseling cases, and exceeds course requirements. Kaylene's excellence was not only evident in her academic work, but also in her work ethic. Her assignments were on time, thorough, and robust. She is passionate about the field and it is evident in the work I have seen.
Kaylene will be a tremendous asset and will thrive any time she has the possibility to provide training to others. I offer her my highest recommendation for these positions.
Carol
Carpenter, PhD, PCC/S, PSCLiberty University Online
...knowing Kaylene through mental health initiatives in which we've both been involved, I can say that I know few parents or professionals who have come to understand issues related to attachment the way Kaylene does...
Dr. Lark Eshleman- Eshleman Mental Health Consulting